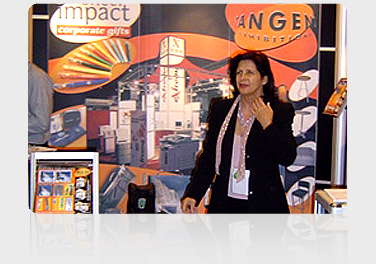 Sheer Impact brings a wealth of experience in the Promotional Gift Industry. We
have been in operation for the past 17 years and our reliability, service and expertise,
is well known!
Our broad range includes Clothing, Headwear, Diaries, Conference Folders, Bags etc. Branded Gifts to your clients, is by far, a very visual way to advertise your Company
and your Brand. Not forgetting the pleasure your clients feels on receiving a gift. Your
clients will always remember the little extra that they receive. Our range of gifts are
of the highest quality, that will carry your Company name, or service without
compromise.